In order to increase our happiness and productivity at work, architects, interior designers, and space planners are increasingly turning to designs inspired by nature — as part of an emerging design philosophy called biophilic architecture.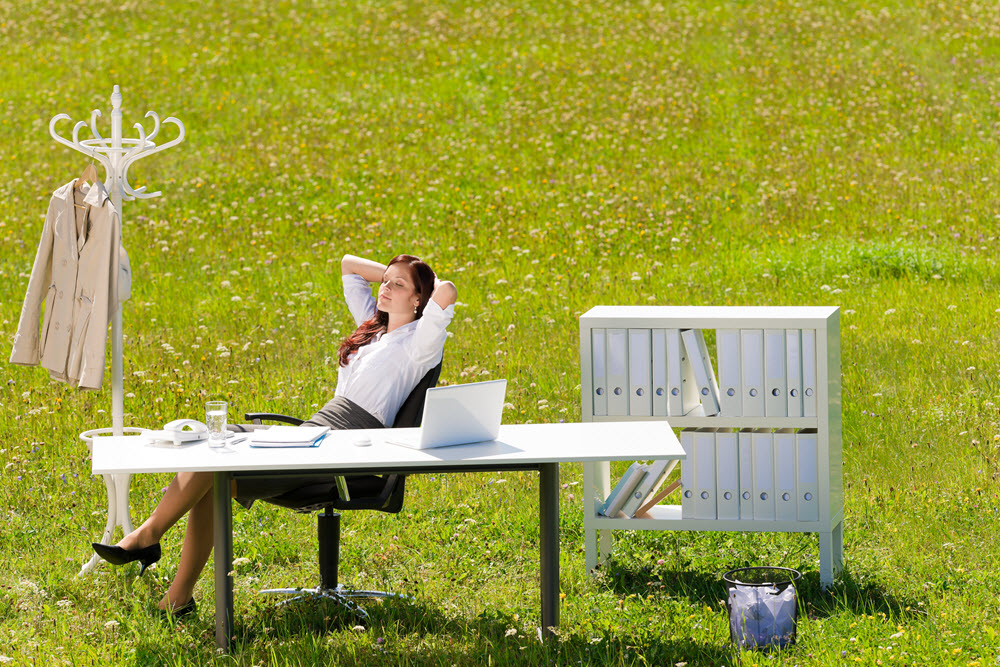 In today's fast-paced, highly productive (and in many cases, highly stressed!) work environments, many of us like to personalize our working spaces with a natural element or two, such as a leafy green potted plant, or maybe even a miniature bubbling desktop water fountain that produces relaxing sounds that remind us of being outdoors, surrounded by nature.
But do these seemingly little things have an effect on our outlook and well-being?
If you ask retail space designers and merchandisers, the answer is a definite yes. For many years, savvy retailers have incorporated numerous "tricks of the trade" to subtly influence our mood when shopping. Today's retail environments have progressed far beyond yesterday's ubiquitous Muzak. They now incorporate realistic natural elements, ranging from signature aromas (shopping aromatherapy anyone?) to enhanced HVAC technology that randomly alters the temperature slightly, accompanied by naturalistic "gusts" of fresh air — all designed to encourage us to be happy and, most importantly, to shop.
Of course, there's a long history of nature inspiring design. In fact, you might ask yourself, what could be new about design being inspired by nature or vice versa? For example, if we look back thousands of years to the classical order of Greek columns, it is thought the fluted columns took their original inspiration from wheat harvests bound together in sheafs. (This figurative representation of real-world physical objects is known as skeuomorphism, an approach that has given us both virtual buttons and sliders on the UI of an iPhone as well as ersatz, vinyl wood-grain sided station wagons in the 1970s.) Product designers and engineers often look to nature for inspiration, for example, the study of gecko toes and chameleon tongues has influenced the development of non-stick adhesives — a design approach known as bio-mimicry.
But what we're talking about today is neither skeuomorphism nor bio-mimicry, but a concept known as biophilia, first written about by the German philosopher Erich Fromm in the middle of the twentieth century. Fromm postulated that humans have an innate interdependence with nature — a concept he termed biophilia — that's intertwined by eight basic human needs:
Relatedness
Transcendence
Rootedness
Sense of Identity
Frame of orientation
Excitation and Stimulation
Unity
Effectiveness
In his 1984 book Biophilia, American biologist and author Edward O. Wilson, popularized the theory of biophilia as the "love of life or living systems" and promoted the idea that we as humans are part of nature and therefore need to have nature surrounding us in order to be happy and productive.
The Business Benefits of Biophilic Architecture Design
Since that time, the biophilia philosophy has inspired a new generation of architects, interior designers, and space planners to develop a new design movement — Biophilic architecture — that incorporates prominent natural elements directly into the visual (and sensual) language of modern interior and exterior designs.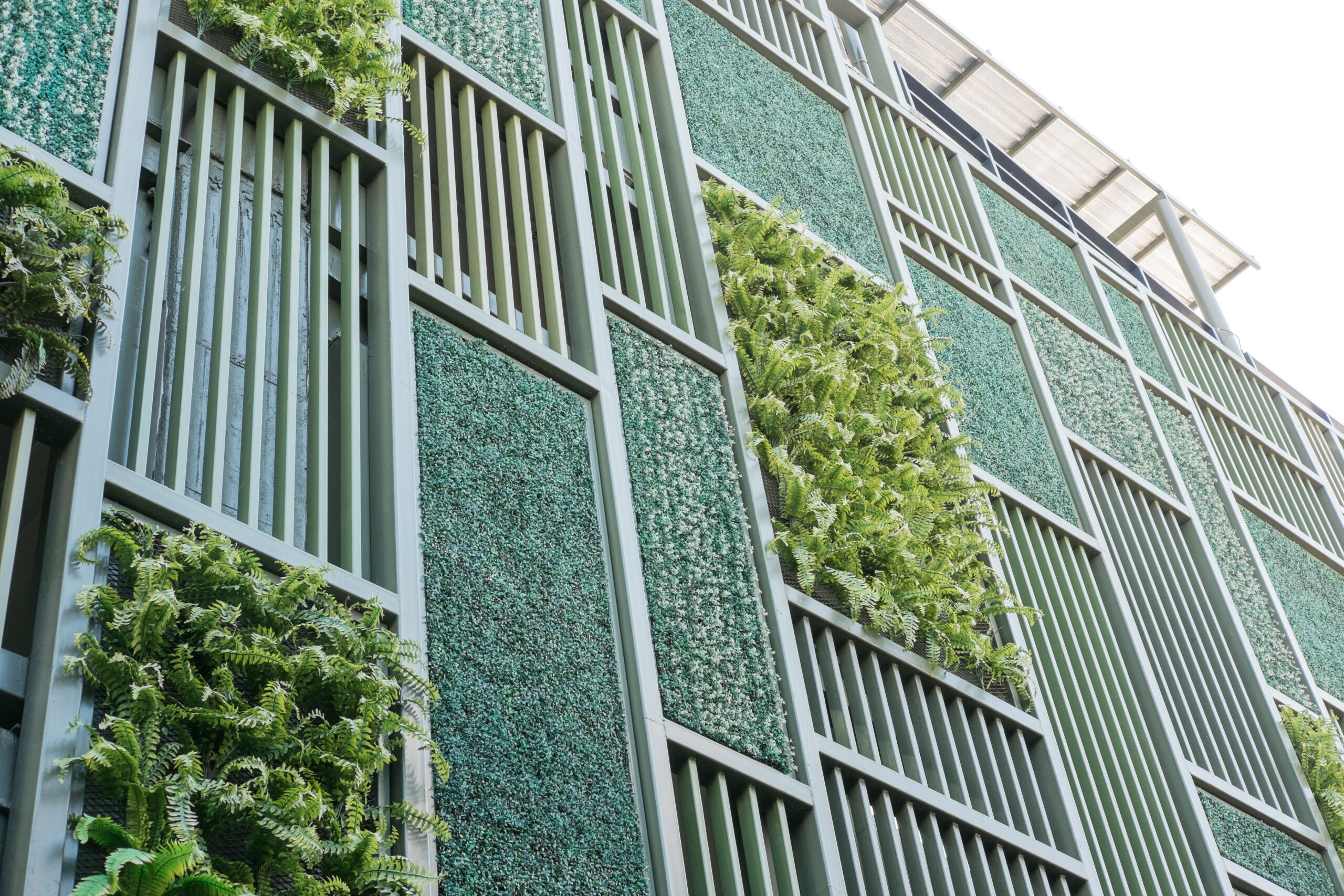 (You may recall we wrote about the emerging Biophilia trend at this year's NeoCon contract furniture trade show that took place in Chicago this past June 2017.)
As a design language, the biophilic design movement can be seen as a logical extension of sustainable design; in fact, successful biophilic designs can dovetail quite nicely with LEED-certified sustainable building designs.
But while the return on investment from sustainable designs is measured in terms of reducing energy costs (and our carbon footprint) or limiting the number of unnecessary building materials filling up the world's landfills, the tangible economic benefits of biophilic design come from measurable increases in employee health and performance in the workplace.
TIP: If you want to attract millennial employees in the workplace, biophilic-inspired office designs can provide an edge in recruiting younger generation workers who are attracted to workspaces with natural environments that reflect their active, outdoor lifestyles.
Researchers continue to uncover more and more evidence of the financial benefits that biophilic design brings to our work environments.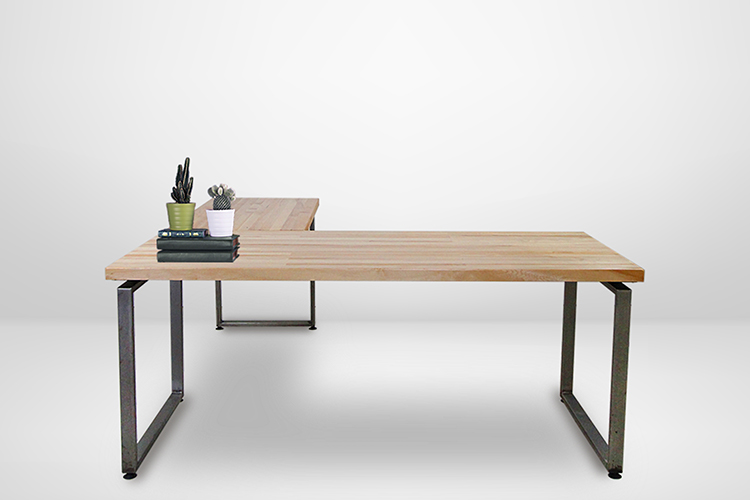 The Human Spaces Report measured the positive impact that incorporating natural elements, such as natural lighting, careful color choices, and natural imagery can have on workers as well as patients in hospitals. In some cases, it can be quite dramatic: in a study of Genzyme Corporation, 75% of workers felt more connected to their fellow employees after moving into a new headquarters building that was flooded with natural light and kitted out with indoor gardens.
The design consultancy Terrapin has created a comprehensive guide to the available research literature the positive economic effect of implementing biophilia principles in office spaces and residential homes.
According to Terrapin, designers and architects should consider fourteen different design principles when implementing a biophilic design program, each of which can have one or more measurable health and wellness benefits:
Visual connection with nature:
Results in lower blood pressure, improved attentiveness, and overall happiness
Non-visual connection with nature:
Lowers stress hormones, increase cognitive performance, improves perceived mental health state
Non-rhythmic sensory stimuli:
Improves sympathetic nervous system activity, increases attention span
Thermal and airflow variability:
Raises comfort, well-being, and productivity levels through increased concentration
Presence of water:
Reduces stress, increases concentration and memory restoration, perceived positive emotions
Dynamic and diffuse light:
Increases visual comfort, improves circadian rhythms
Connection with natural systems:
Enhanced positive health response and perception of environment
Biomorphic forms and patterns:
Preferred by test subjects
Material connection with nature:
Increases creative performance and comfort, improves blood pressure readings
Complexity in order:
Improves physiological stress responses
Prospect space:
Reduces stress, boredom, irritation, and fatigue; increases comfort and safety perception
Refuge space:
Increases concentration, attention levels, and perceived safety levels
Mystery space:
Increases pleasure response
Risk/peril space:
Increases dopamine levels and increases pleasure response
Meet the Masters of Biophilic Architecture Design
Let's take a brief survey of some of the most iconic biophilic architecture designs from around the world.
Three Olympic Stadiums by Three International Biophilic Architecture Firms
In 2008, China provided Olympic fans around the world with two breathtaking examples of nature-inspired biophilic architecture:
The National Stadium in Beijing — known as the Bird's Nest — was designed by a team led by Swedish architects Jacques Herzog and Pierre de Meuron with input by the famous Chinese artist Ai Weiwei.
The Beijing National Aquatics Center, known as the Water Cube, is a playful representation of soapy water bubbles in action. Designed by a consortium led by Sydney-based PTW Architects.
During the upcoming 2020 Olympics hosted by Tokyo Japan, we had expected to see another prominent example of biophilic architecture design, with the opening of one of the last design concepts created by Pritzker Prize-winning architect Zaha Hadid before her untimely passing in 2016. However, late in the design process, the Tokyo Olympic committee changed course in the face of mounting budget pressures and went with a more conventional design.  Nonetheless, the proposed design (and other works by Zaha Hadid's firm shown in the video below) provides great biophilic design inspiration:
A (Non) Concrete Example of Biophilic Architecture in Paris, the City of Light
As a member of the vanguard of the biophilic architecture movement, Patrick Blanc is working to transform Paris, the City of Light, into one of the world's leading biophilic cities — one building facade at a time.
Blanc's unique approach to transforming buildings and lobby interiors with vertical green walls of living plant life brings Parisians fresher air, cooler summer temperatures, and a closer relationship with nature.
As you can see from the video below, it's hard not to be captivated by the enthusiasm of Masseur Blanc.
Singapore: A Vision of Biophilic Cities Living Within Sustainable Green Forests
As a tropical city-state, Singapore was carved out of the forest jungle. Today, its leading architects and space planners envision a return to Singapore's roots, by re-introducing natural elements to the cityscape that will return its urban environment to once again become a sustainable component of the larger natural world.
As part of its goal to be on the leading edge of the biophilic cities trend, planners developing new housing estates in Singapore are using the sustainable principles of biophilic architecture to incorporate roof gardens and forested walkways throughout the city that take advantage of natural breezes. Seasonal sun/shadow studies are also used to analyze the impact of building shadows throughout the year — in order to maximize light while reducing the need for air conditioning in public spaces.
Wood Structures and Furniture That Connect Us to Nature
According to the theory of biophilic design, leafy green plants aren't the only design element designers can rely upon to create an intimate connection with nature — the use of natural wood materials in furniture design and building construction also evokes a strong bond between ourselves and the natural world.
Take the work of innovative furniture designer George Nakashima for example. Stark and shocking when new, Nakashima's natural wood slab table designs have inspired thousands of knock-off variations (Pinterest is full of them!) over the years. Why so popular? Like the buildings in Paris and Singapore, wooden tables evoke a connection with the natural world, bringing the outside world into our home or office.
(As a sign of their value to collectors, original Nakashima tables can fetch upwards of $300,000 dollars!)
Blurring the line between the outside and inside was also the goal of architect E. Fay Jones, who was commissioned to build a chapel outside Eureka Spring. The resulting work, the Thorncrown Chapel, not only brings the majesty and solitude of the natural world inside the sanctuary, its sublime structure makes nuanced references to the Gothic cathedrals of Europe, interpreting their intricate design hierarchy with a simple pureness of design that evokes a natural stand of trees in the forest.
Taking this idea of bringing the outdoors inside to the extreme are the new offices of Madrid-based architectural firm Selgas Cano. While the design aesthetic doesn't employ natural materials per se (aside from glass), it builds on the concepts set forth in the Thorncrown Chapel project by removing the artificial barriers between office work and the natural world that beckons us outside.
Additional Resources for Biophilic Architecture Design
In addition to the Human Spaces Report and Terrapin research reports outlined above, you may want to make a virtual visit to the Phipps Conservatory and Botanical Gardens' Biophilia Network, which has an extensive online video library with presentations on biophilic design and the biophilic cities movement.
You may also be interested to read some of the key books on biophilia and biophilic architecture, including:
Biophilic Design by Stephen R. Kellert, Judith H. Heerwagen, Martin L. Mador
Building for Life: Designing and Understanding the Human-Nature Connection by Stephen R. Kellert
Last Child in the Woods: Saving Our Children from Nature-Deficit Disorder by Richard Louv
Formaspace Can Help You Create an Ideal Biophilic Office Environment
Are you interested in creating a healthy, inspiring work environment based on the principles of biophilic designs?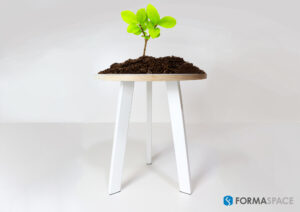 Formaspace can help.
Choose natural hardwood materials from our new Weldmarx line of office furniture, such as solid top Oak or Maple desks, tables and workstations.
Or create your own furniture designs, custom built by Formaspace to your exact specifications.
Our furniture designers and expert craftsmen build each piece of furniture to order in our modern, eco-friendly factory here in Austin, Texas.
See original post on Formaspace.com