Times are changing rapidly in the contract furniture world. From open-plan offices to curated spaces, the market is demanding unique furniture designs you won't see anyplace else. Yet, many of us still find the thought of commissioning custom furniture to a be a daunting proposition. But the truth is — it's not anymore. We asked Formaspace CEO Jeff Turk and Executive Vice President of Sales, Frank Bucher, to highlight some of our recent high-profile custom projects and to walk us through the process of co-creating custom furniture in partnership with Formaspace.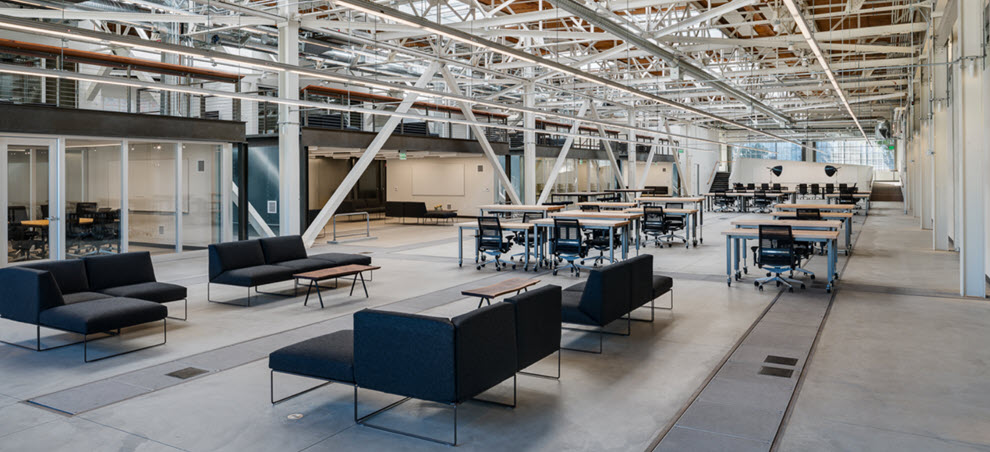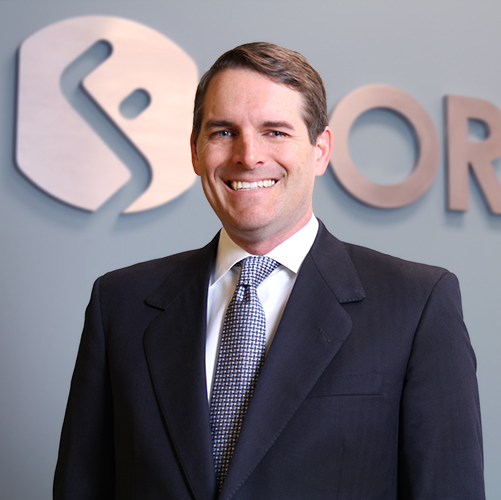 "If there is one thing we've learned from manufacturing custom furniture for high-profile accounts, such as Twitter, Google, and Capital One's fintech division, it's that they move fast in everything they do," says Formaspace CEO Jeff Turk. "And because each of these leading-edge companies has created a very strong brand presence, they know exactly what they want from an office design perspective: unique, authentic, non-standard furniture pieces that differentiate their interior office designs from their competition."
"Now, in the past, you probably wouldn't have heard the words fast and custom furniture in the same sentence", admits Jeff. "But with the modern manufacturing methods we have put in place in our Austin, Texas factory headquarters, things in the market are changing rapidly. So we want to get the word out — you can delight your clients with unique, custom commercial furniture pieces co-created in partnership with our in-house industrial designers and engineers. The lead times are now comparable to standard furniture deliveries and the costs for custom furniture won't bust your budget either."
"Let me back this up with a recent example."
Vintage Industrial Furniture Design Inspires a Modern Take on a Custom-Made Conference Table
"I want to give you a feel of what it's like to co-create a fully-bespoke piece of furniture, but let me be upfront:  the end client desires to remain anonymous," explains Jeff. "But we can share this: they are a major media company on the West Coast that was looking for a unique, signature conference table for their new company headquarters. They found inspiration in a 1940's vintage industrial style table. But several factors (including an asking price that was $50,000 over their budget) led them to task their furniture dealer, Two Furnish, to come up with an alternative solution that would be a perfect fit in their new communal cafe, where employees gather to eat, collaborate, and conduct team meetings."
"They approached us here at Formaspace and challenged our Industrial Design & Engineering team to 'Formaspace-ize' the original vintage design concept and create an affordable replica."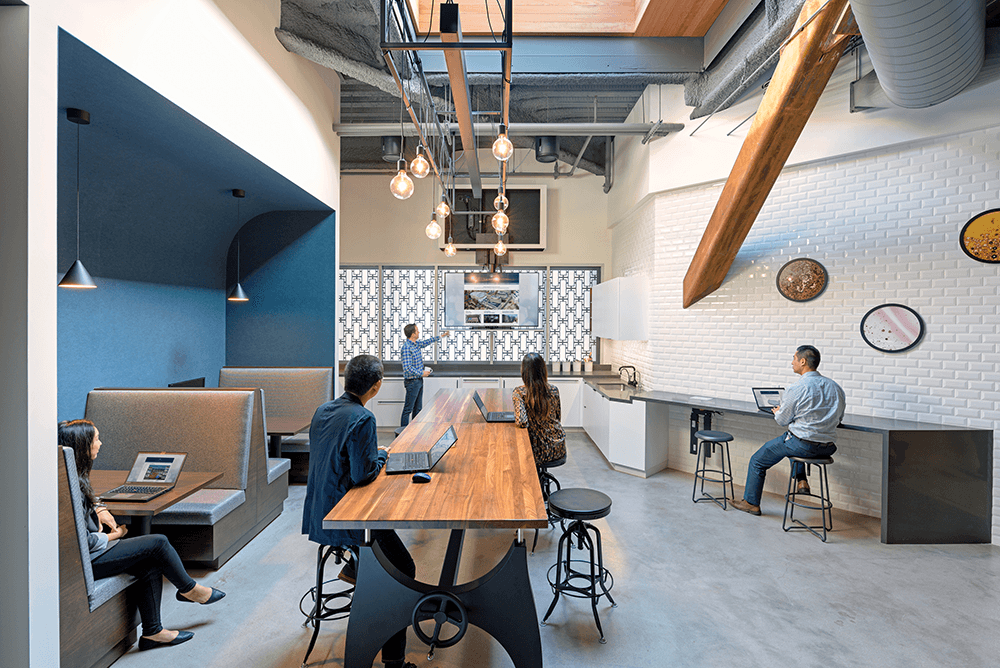 "The result is a refreshingly modern take on the vintage design. The new custom conference table we built for Two Furnish's client is a full 14 feet long, with a timeless, rich walnut butcher block top. (If you look carefully, it's made in two 7 foot sections to reduce material costs and make it more maneuverable for shipping and installation.) We also found an affordable version of the hand-operated wheel crank to adjust the height of the table, inspired by the original vintage industrial table. This new custom-made furniture design — crafted from heavy steel with a textured black powder coat — retains the look-and-feel of antique cast iron industrial equipment, but with significant savings in weight and material costs."
Looking for Authentic, Differentiated Furniture Designs? Formaspace's Custom Manufacturing Capabilities are Scalable, Predictable, and Repeatable
Times are changing in the contract furniture market according to Frank Bucher, Executive Vice President of Sales at Formaspace.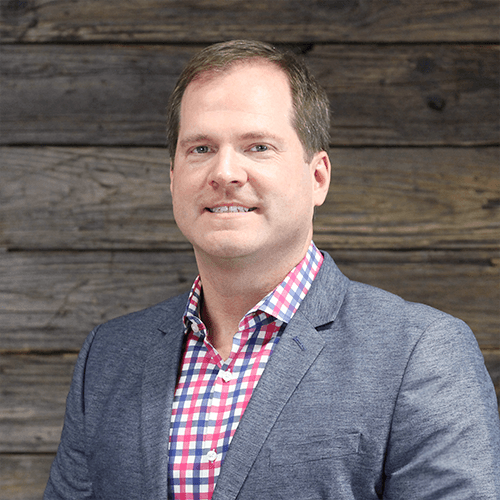 "Custom furniture is the answer to the cry for unique, non-standard products in commercial interiors," says Frank.
"But the number one challenge when it comes to custom furniture is perception. When people hear the term 'custom furniture,' they immediately think about long lead times and the expense. But that's no longer the case. At Formaspace, we make custom products in large and small quantities at prices that approach standard products and lead times. We're able to do this because of our advanced internal processes in our Austin factory headquarters, which allow us to manufacture custom furniture designs in a way that's scalable, predictable, and repeatable."
"I'd like to show you what I mean, with an excellent example of customization for an open office design created by the award-winning firm Parabola Architecture."
Award-Winning Firm Parabola Architecture Selects Custom-Made Formaspace Desks for Transformative Open Office Environment
A San Francisco-based media company commissioned Parabola Architecture, the Charlottesville, Virginia-based firm led by Carrie Meinberg Burke AIA and Kevin Burke AIA, to transform a 1920s canning factory (that once turned out Folger's coffee cans) into a showcase open office environment.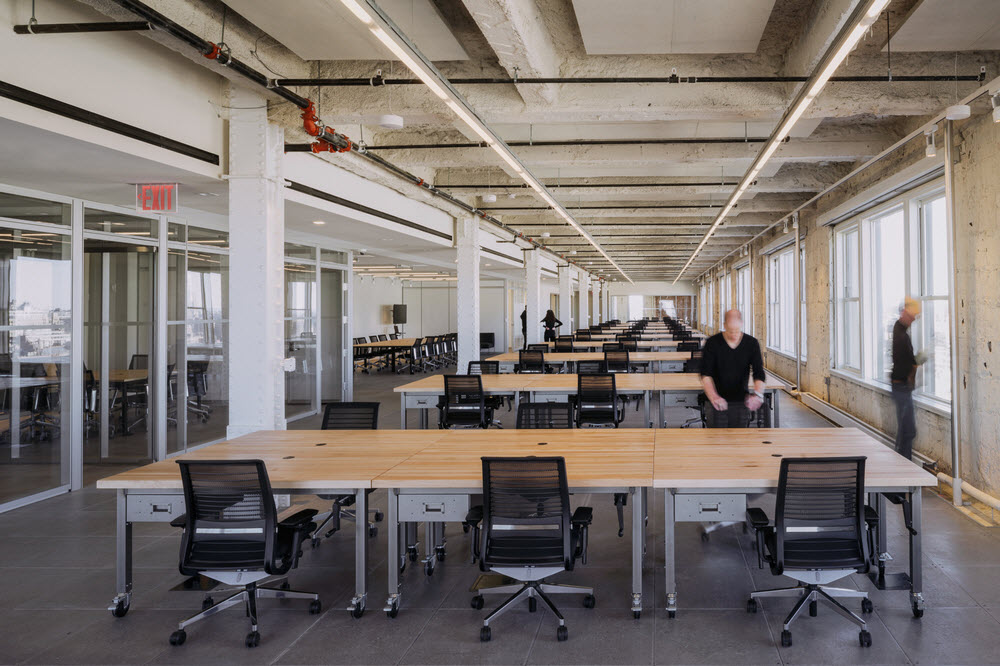 Located south of SOMA, in San Francisco's 'Dog Patch' neighborhood, the newly transformed industrial facility features hundreds of custom-made Formaspace sit-to-stand desks that offer the client's employees a one-of-a-kind work environment that's both unique and ergonomic at the same time.
"We're especially proud to have helped contribute to this exceptional project," says Frank. "We're eager to show you how Formaspace Office can deliver custom office furniture for your next project at budgets and delivery times that are comparable to ordering standard furniture pieces."
It's Time to Co-Create Your Next Project with Formaspace
Your company has its own style; its own unique way of doing things.
Cookie-cutter furniture – straight out-of-the-box – is out of the question.
Now is the time to stand apart from the crowd and make a statement about who you are.
You imagine it. We build it.
Formaspace's Industrial Design & Engineering team is ready to work with you to co-create bespoke furniture pieces that will fit both your timeline and your budget.
We work with you each step of the way, beginning with the ideation, design, and engineering stages, using the latest software technology designed to integrate with your processes, not the other way around. Once the design concept is approved, we can build rapid prototypes for your approval here at our factory headquarters in Austin, Texas. Then, when the project is a go, we put your custom furniture design into production, for quick delivery at a price point that's comparable to standard furniture offerings. We also offer onsite installation services.
Take the next step.
Of course, there's more to discuss. Make contact with your Formaspace Design Consultant. We're eager to start collaborating with you on your next custom furniture project.